About us
A WARM WELCOME TO CLEEVE HOUSE
We are here to make your dream a reality
The house was built in the 19th Century to be a family home – a safe place of love and belonging. Since then it has been a school, a nursery, and in recent decades a venue where countless people have declared their love for one another in their wedding vows, surrounded by support and celebration as they begin their new lives and often new families of their own.
The importance of family at Cleeve House is highlighted in the charitable aims of the trust that is now responsible for the venue. There are countless events here that celebrate the family including retreats and camps for small children, teenagers, and larger family events where all generations cook together, play together and enjoy relaxing together in the beautiful Wiltshire countryside.
With celebrations and gatherings for every kind of family event – from naming ceremonies, birthday parties, weddings, anniversaries, retreats and celebrations of life – Cleeve House is steeped in the values of family, togetherness and love.
Our other main focus as the management team here is to take care of the beautiful historic building and ensure its longevity, allowing Cleeve House to continue to provide wonderful memories for special moments, from celebrating Christmas with colleagues, holding a wedding or taking part in a yoga retreat. All things are possible here at Cleeve House and we want to keep it that way for years to come.
We are also proud of our commitment at Cleeve House that all revenue is ultimately reinvested into the upkeep of this special, noble house and its beautiful grounds. With our dedicated team and long term vision we are proud to continue the story of Cleeve House, ensuring it can stand for many more years like the magnificent oak trees that stand in the grounds.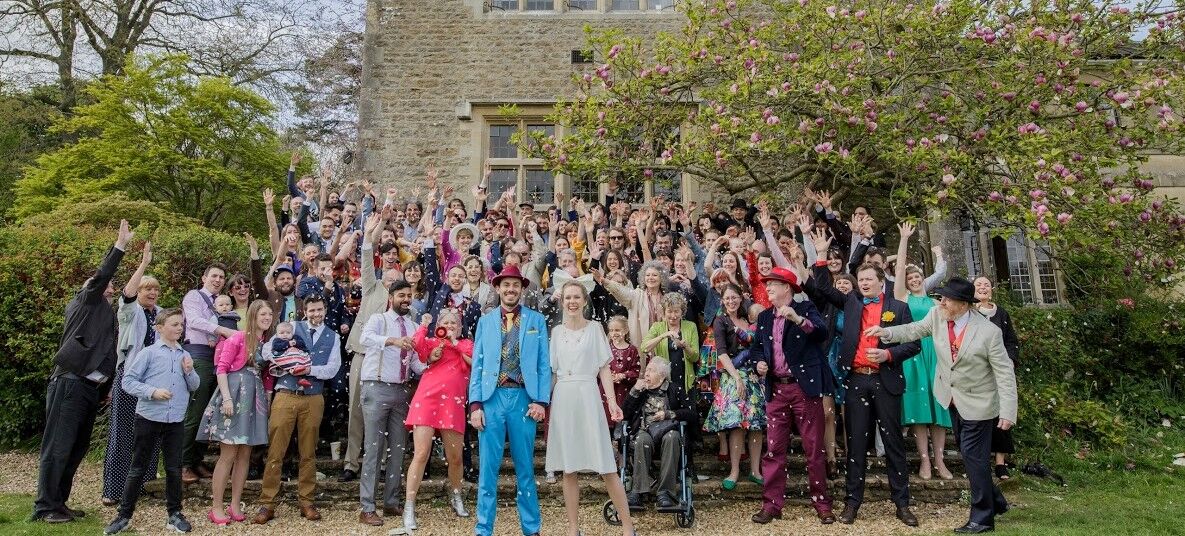 M4 motorway (approx 14 miles)
Take exit 17 to Chippenham, follow A350 to Devizes and Seend, follow Seend. At the Bell Inn crossroad, turn right towards Trowbridge, 400 yards on the left blue sign for Cleeve House.
Benjamin Shaw
Beautiful location with great architecture and plenty of field space for events and gatherings. Many unique rooms for hosting multiple activities at once with modern facilities and a cafe. The venue is well looked after and clean, highly recommend. Noteworthy details: A lot of space and privacy Rooms: 5/5 | Service: 5/5 | Location: 5/5

Anna and Thomas Paget
Our Summer Wedding at Cleeve House was perfect beyond words. The stunning grounds in the heart of the Wiltshire country side are a hidden gem and were the most beautiful setting for our day. We were made to feel special from start to finish and the team at Cleeve House were very accommodating and supported us in bringing our dream day to life. with the picture perfect views, a fantastic team, comfortable accommodation and a house perfect for hosting events, Cleeve House delivered above and beyond our expectations and we will forever have fond memories of this superb venue. - Anna and Thomas Paget

Carla Jayne
We held our wedding at Cleeve House and it was perfect! The staff were amazing, the staff were polite and nothing was a problem. The staff communicated with all our suppliers and allowed us to relax and enjoy our day, checking in and making sure we was OK every now and again. Breakfast was excellent, the rooms were clean and tidy, nothing was a problem! Thank you so much, we had a fantastic couple of days and wish we could do it all again! Miriam, your a superstar! 😘