Welcome to Cleeve House, the perfect venue for your unforgettable Christmas celebration. Warm and welcoming, our enchanting venue promises a magical Christmas party with plenty of space for eating, drinking and dancing into the night. Book a table at the Cleeve House Christmas Party on December, or if you are interested in an exclusive hire contact us about booking the great hall, bar and library, for your own personalised Christmas event.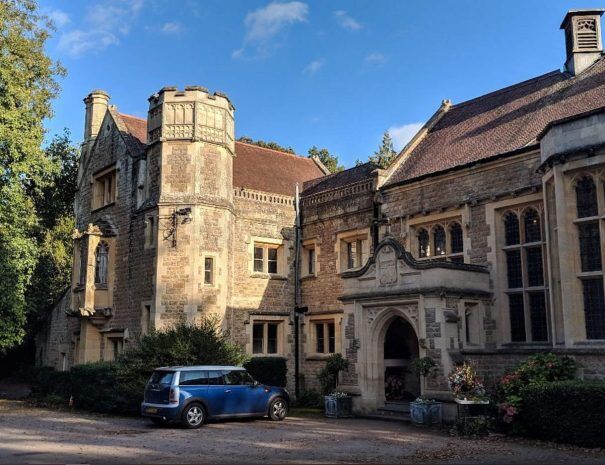 Cleeve House is wonderful at Christmas, with spaces to accommodate a range of events. The Great Hall with its welcoming open fireplace is suitable for numbers between 50 and 70, while the Salisbury Room is great for smaller groups and the Library is a cosy elegant space for more intimate holiday gatherings. With a bar on site and plenty of space for dancing, Cleeve House provides a magical setting in its wintery Wiltshire landscape.
Organising a Christmas party is a unique opportunity to express gratitude, celebrate the year's successes, or simply share joy and laughter. At Cleeve House you can immerse your guests in a festive and vibrant atmosphere. Whether you're planning an intimate dinner party, a spirited cocktail event, a themed Christmas celebration, or a corporate event, Cleeve House offers the exclusivity you need with festive spaces for dancing, dining, and socialising.
Our in house catering team can provide your Christmas dinner or buffet, and with the bar open till late, you can enjoy a quiet drink in the newly refurbished Library, or dance the night away under twinkling lights. Guests are also welcome to stay overnight in the nine bedrooms at Cleeve House, with a home cooked full English breakfast in the morning.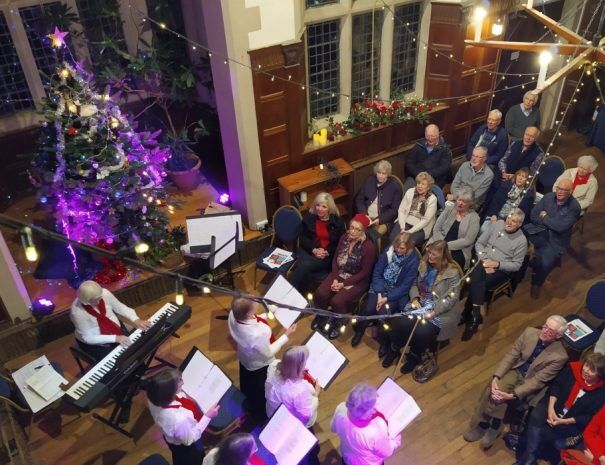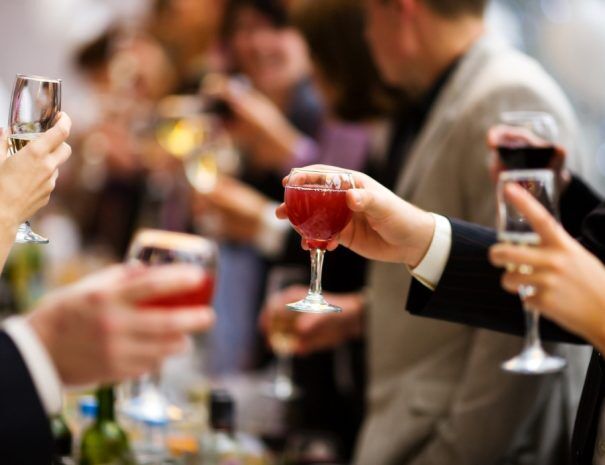 Elevate your year-end celebrations with our prestigious Corporate Christmas Parties at Cleeve House. Set in Wiltshire's captivating landscape, our versatile venue merges business formality with festive cheer for your team and clients. Whether it's a sophisticated dinner or lively entertainment, we cater to your corporate needs, ensuring an unforgettable Christmas event. Plus, our on-site accommodations provide convenience for those wishing to extend their stay. Celebrate your company's success in style with Cleeve House's distinguished Christmas party venue.
Experience the magic of the holiday season at Cleeve House – your ultimate Christmas party venue in Wiltshire.
Make your Christmas Party special. Enquire below.
Frequently Asked Questions About Our Wiltshire Retreat Venue Hire
Grand, authentic, friendly and charming
Stayed here for a retreat with 100 others, great indoor facilities, cooks, and camped outside in a tent during the event and others slept in the bed and breakfast indoors. Wonderful location and place to stay. Rooms: 5/5 | Service: 5/5 | Location: 5/5 - Alexander Stacey
Great countryside corporate event venue
"Cleeve House is an understated gem, of perfect proportion, generous staff, and powerful situation. Whether you are staying as a B&B guest, visiting an event (corporate, retreat, performance), and also for a wedding, Cleeve House is a venue whose blessings will stay with you." - Daniel Rozman