Cleeve House offers a unique setting for organised, customised conferences that are as innovative and dynamic as the companies hosting them.
Whether your company is planning impactful presentations, celebratory meals, corporate parties, intensive conference sessions, or restorative countryside retreats, Cleeve House has got you covered. Our versatile venue and dedicated services are designed to accommodate every aspect of your corporate event, ensuring its success and your satisfaction.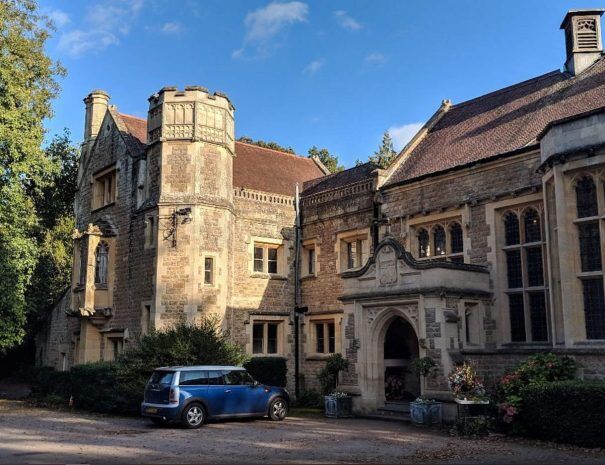 Cleeve House is conveniently situated in the serene heartland of Wiltshire, enveloped by a pristine countryside landscape with captivating views at every turn. Nestled between the charming towns of Devizes to the east, Melksham to the north, and Trowbridge to the west, our location offers an idyllic seclusion while still maintaining easy accessibility from London via train or the M4. With ample parking space for up to 70 vehicles and available public transport options, Cleeve House is a countryside haven with beautiful walks nearby.
Corporate events, designed to engage clients, stakeholders, employees, or the general public, can cover a wide range of activities. Perhaps you're considering an offsite corporate gathering or business meeting? With the exclusive use of Cleeve House, you can bring teams together from across the nation or even globally. Our venue provides exceptional reception rooms ideal for brainstorming sessions and strategic discussions. We offer an array of exclusive company offsite locations of various sizes, all equipped to accommodate overnight guests.
Organising a conference is an effective way to connect with clients. This is an opportunity to introduce new products, elaborate on your business model, or present financial reports and earnings forecasts. When selecting a high-end corporate event venue for your conference, it's crucial to consider not just the facilities you need, but also a location that will leave a lasting impression on your attendees. A carefully chosen venue will provide your guests with a sense of exclusivity and importance.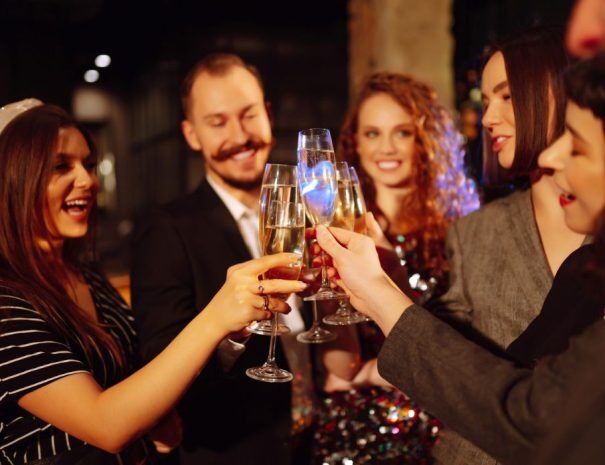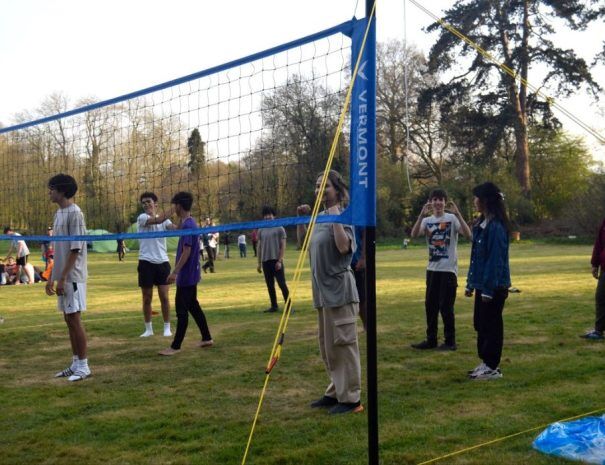 Corporate retreats offer another excellent avenue for corporate events. Consider curating team-building exercises where your employees can unwind and have fun. Such team-building initiatives can foster a robust sense of camaraderie, leaving your team with unforgettable memories. Following these activities, you could host a corporate meeting, enjoy a group dinner, and end the day with a nightcap before everyone retreats to their comfortable accommodations. Many of our facilities for corporate events at Cleeve House come with several bedrooms, allowing for the accommodation of large groups while still preserving the privacy needed for corporate guests.
If you're on the lookout for a venue that can handle a grand corporate party, Cleeve House is your perfect choice, with large private gardens perfect for your office's summer festivities. Within these prestigious grounds, there's ample space to set up a marquee complete with a temporary bar and music. For the annual corporate Christmas party, our venue has spacious reception rooms equipped with sound systems, bars, games rooms, and so much more. Why not make your Christmas celebration a truly memorable one at Cleeve House?
Country house has fantastic indoor and outdoor areas. This can be a great way to enjoy your event without having to leave the property.
Make your corporate event special. Enquire below.
Frequently Asked Questions About Our Wiltshire Corporate Event Venue
Grand, authentic, friendly and charming
We held our wedding at Cleeve House and it was perfect! The staff were amazing, the staff were polite and nothing was a problem. The staff communicated with all our suppliers and allowed us to relax and enjoy our day, checking in and making sure we was OK every now and again. Breakfast was excellent, the rooms were clean and tidy, nothing was a problem! Thank you so much, we had a fantastic couple of days and wish we could do it all again! Miriam, your a superstar! 😘 - Carla Jayne
Great countryside corporate event venue
"Cleeve House is an understated gem, of perfect proportion, generous staff, and powerful situation. Whether you are staying as a B&B guest, visiting an event (corporate, retreat, performance), and also for a wedding, Cleeve House is a venue whose blessings will stay with you." - Daniel Rozman